When Trinity All Saints C of E Primary School expanded to house the ever-increasing numbers of children in the district, the original school kitchen was decommissioned as it was inadequate in size and remained an unused resource. This was until various community groups including local churches and the school came together to develop the space into a community kitchen to help the poor and needy within the Bingley area.
Bingley Community Kitchen began with a desire to help needy families to eat nutritious meals through the 'Cook and Eat' sessions organised during the Summer Holidays. It is now developing into a space where families on a low income can learn and explore the world of food as well as find meals that are quick, easy and healthy.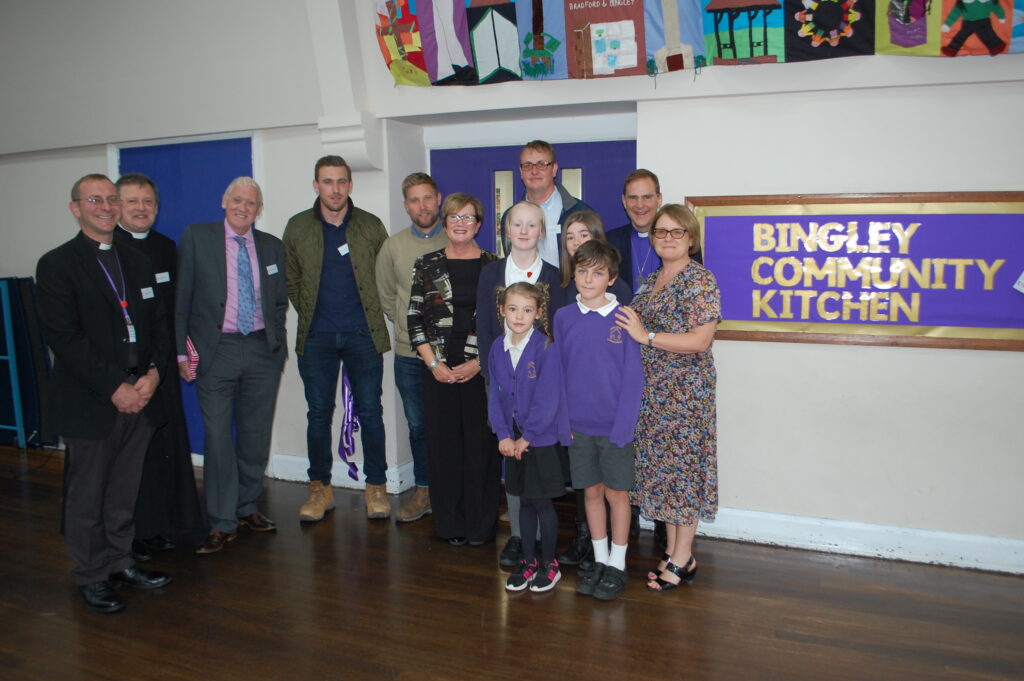 The Bingley Community Kitchen was opened by Dr Harry Gration, MBE and Bishop Toby, the Bishop of Bradford in June 2019 and comprises six workstations where were hope to continue to encourage children and parents to cook together over extended holiday periods.
The planned programme of activities for 2020 had to be postponed. However, the Community Kitchen has been used very successfully to provide take away meals and food parcels for needy families during the Coronavirus pandemic.